Microsoft Launches AI-Powered Search, "Binging" In The Next Generation Of The Internet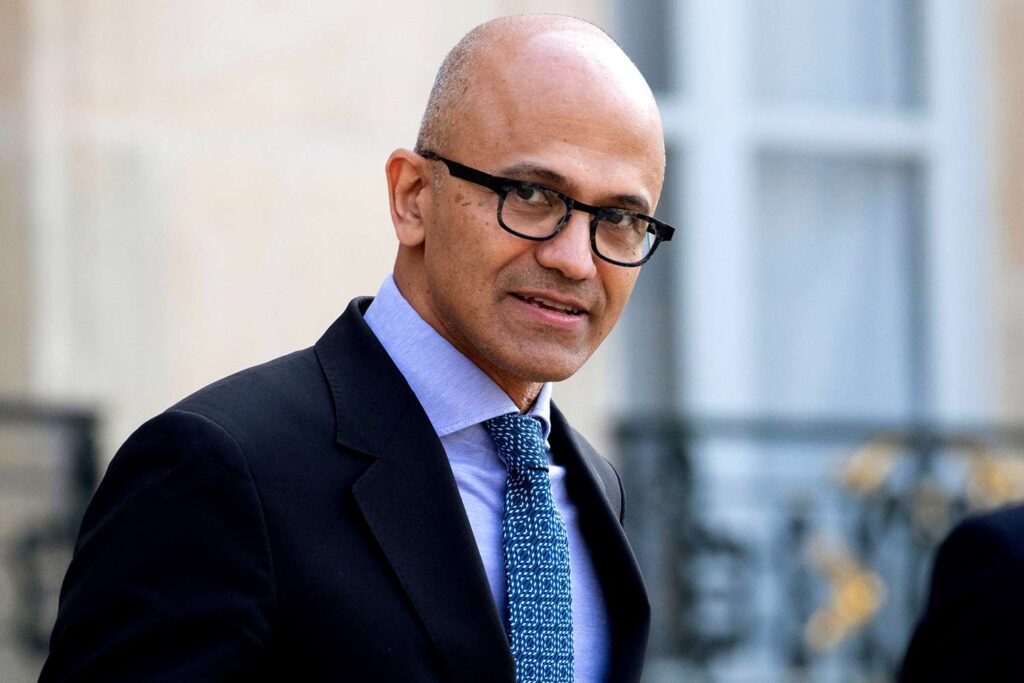 This week, Microsoft gave a small group of media, creators and analysts a look at its vision for AI and next gen search capabilities. This included a firsthand look at the company's plans for an updated Bing browser that incorporates the power of OpenAI's CPT-3.5 model to create a more meaningful and creative experience for users.
What's ChatGPT — and what does it have to do with web searches?
ChatGPT has been everywhere in recent weeks, with everyone from celebrities to musicians to script writers to college students showcasing the technology's ability to create —stories, articles, research papers, etc. — with the help of just a few specific prompts. In fact, my colleague Sean Spradling from Wainhouse Research used this technology to discuss a recent announcement related to Microsoft Teams.For Microsoft, incorporating the power of ChatGPT in a web browser offers a novel vision for next-generation search powered by generative AI. No longer just a list of links, Microsoft says the new Bing will offer more relevant results to simple inquiries but will also be able to find and summarize answers to more complicated queries. An interactive search function will let users refine their search until they get exactly what they're looking for.And, in true ChatGPT fashion, the new Bing can even do things like help compose emails, create itineraries for trips (with links to book travel), or generate simple things like quizzes for game night. All in all, it's a fresh, new way to utilize the power of information available online.According to Microsoft, the new Bing variation will run on a next-generation OpenAI large language model that is actually even more powerful than the ChatGPT being used in the general populace, and it's been customized specifically to optimize the power of search. The new OpenAI model uses learnings from ChatGPT and GPT-3.5 to create an even faster and more accurate version of the technology. Using what Microsoft calls the "Prometheus Model," the Bing search capabilities will create more relevant and targeted results, while also featuring more safety and security features. The multiple layers in the Prometheus model will ensure safe and ethical use of AI — something that is of concern to many people.By applying the AI model to its core search algorithm, Microsoft says it's seen the largest increase in relevance in search rankings in two decades. And, because it includes not just search but also chat and content creation, the company is envisioning that it will create a whole new way of "interacting" with the web.
ChatGPT, Bing and Changing the Search Business
There has been little change to the way we search in the last 20 years. Google has predominately held majority of the market share and has not had much reason to make noticeable changes. For the most part, users adjust search queries if they don't get the results they are looking for — but that's all about to change.
AI is the future. When we consider the fact that Bing has less than 10 percent of the global search market, it's clear that Microsoft hopes it can be a bigger player in next gen search and that OpenAI can help the company get there. And even the slightest change could pay off for Microsoft. In fact, on Microsoft's investor call the company shared that one percent of the market share accounts for an average $2 billion in annual revenue. Meaning a 10 percent increase in market share could see gains of over $20 billion — this would be a huge jump for the company and something I'm sure many shareholders would love to see.
Microsoft has definitely put pressure on the search industry with this announcement. Google announced its own AI-generated chatbot, Bard, that will be available in the coming weeks. While I'm certain Google was well on its way to Bard, it's likely that Microsoft's speed to market with a new Bing and Edge offering has pushed Google to move faster to mark it has its own plans to innovate how users incorporate generative AI to improve the experience of search and web browsing.
Microsoft and OpenAI Making Headlines
Microsoft and OpenAI have been getting closer and closer since they first began working together in 2019, with Microsoft recently announcing it would make another, multi-billion dollar investment into OpenAI. For its part, Microsoft is providing cloud-computing for OpenAI, and the new Bing announcement appears to the first big blending of OpenAI systems into Microsoft's own AI research lab and software. In fact, the Bing browser will work explicitly on Microsoft Edge.
The new Bing experience is available today for a limited preview. I was able to test it out and I'm pretty impressed with what I experienced. Check out a few examples on my Twitter feed:Microsoft plans to scale the test version in the coming weeks with a mobile version test soon to follow. While the PC is opportunistic for Microsoft with its large Office and Teams user base, I do see mobile as a more challenging route to gain market share. This is due to the mobile search market defaulting to Android (Google) and Apple (iOS) operating systems, which all, at this time, default to Google Search.
The Competitive Breakdown and the Future of Search
My take is that the shift of market share to Bing will be more significant than it has ever been, but by no means do I expect a rapid migration away from Google. This is another case where a disruptor has been disrupted for a moment, but with a largely entrenched search community, it still won't shift overnight. Amazon, Facebook, and others have all made inroads in search, but the TAM has grown, and the use cases have evolved. In this case, Microsoft has impressed, and has made an impact that will forever change the way we search. Near term, it will be crucial to see how Google continues to navigate the uptick in competition as well as watch how this announcement impacts Microsoft's next several quarters of earnings and investor sentiment. As an analyst, I see all of this is a winner for the consumer, which will spark a period of innovation that should inspire the way we use the internet for the foreseeable future.