"India's Industrial Growth Surges to 14-Month High of 10.3% in August, Fueled by Manufacturing and More"
India's industrial sector experienced remarkable growth, with industrial output reaching a 10.3% high in August, marking the highest figure in 14 months. This surge was driven by improvements in mining, manufacturing, and electricity output, though experts anticipate some moderation in the coming months.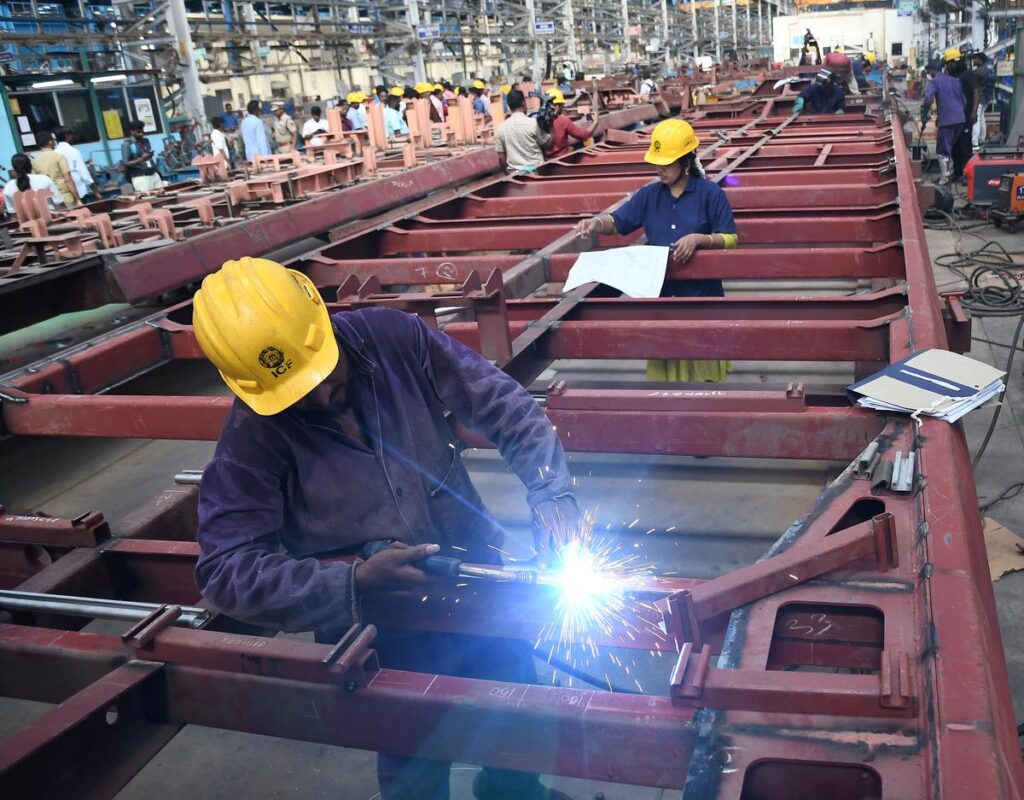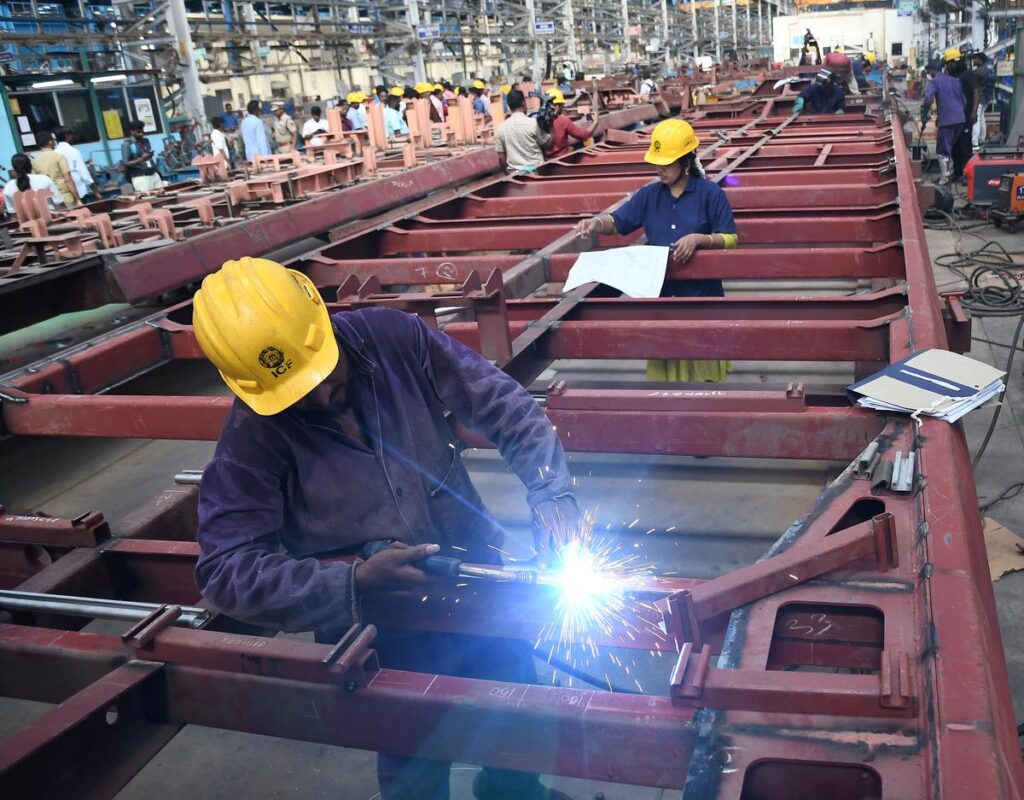 India's industrial sector witnessed a substantial surge in August, with industrial output soaring to a remarkable 10.3 percent, according to data released by the Ministry of Statistics and Programme Implementation. This impressive figure, as measured by the Index of Industrial Production (IIP), marks the highest growth rate in 14 months and exceeds the consensus estimate of 9.1 percent.
The data showcases a significant improvement in industrial growth compared to the previous months. In July, industrial growth had been reported at 5.7 percent (later revised to 6.0 percent), and it was notably -0.7 percent in August 2022.
For the first five months of the 2023-24 fiscal year, India's industrial output has registered a 6.1 percent year-on-year increase. This is slightly down from the 7.7 percent growth witnessed during the same April to August period in 2022 when the data was influenced by a favorable base effect.
The impressive industrial growth observed in August was bolstered by increased output in all three sectors: mining, manufacturing, and electricity. Mining output saw a growth rate of 12.3 percent, up from 10.7 percent in July, while the manufacturing and electricity sectors nearly doubled their output. In August, electricity production surged by 15.3 percent, and manufacturing grew by 9.3 percent compared to the same month in the previous year. In July, these sectors had shown growth rates of 8.0 percent and 5.0 percent, respectively.
Suman Chowdhury, Chief Economist at Acuité Ratings & Research, highlighted the factors contributing to this growth. He explained that the mining sector benefited from rainfall deficiency in August, resulting in double-digit output growth. Moreover, the irregular rainfall led to increased power demand from residential and agricultural segments, which significantly drove up electricity production.
The use-based classification of goods also demonstrated higher production growth in August across all categories compared to July. These include primary goods, capital goods, intermediate goods, infrastructure goods, consumer durable goods, and consumer non-durable goods. The broad-based growth was particularly noteworthy in manufacturing sectors.
Dipti Deshpande, Principal Economist at CRISIL, noted that the rise in industrial activity was observed across various manufacturing sectors, with resilient domestic demand boosting the production of consumer durables and non-durables. Export demand also experienced a revival in August, contributing to growth in industries like petroleum products, machinery and equipment, textiles, and pharmaceuticals. The infrastructure and construction goods sector maintained strong growth, driven by government spending.
Looking ahead, experts anticipate a potential moderation in industrial activity in the coming months, though it is expected to remain robust. Aditi Nayar, ICRA's Chief Economist, pointed out that there might be an "optical boost" for certain categories of goods in September and November due to a shift in the festival calendar, potentially leading to a moderation in October's figures. Despite this, India's industrial sector continues to display resilience and strong growth, offering positive prospects for the country's economic outlook.
Sources By Agencies
About The Author